Grateful by Diana Butler Bass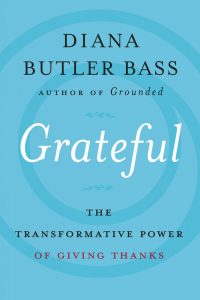 For our congregation wide Lenten Study this year we will be reading and reflecting on Diana Butler Bass' book Grateful.
You can order electronic or hard copies online at Amazon or Barnes and Noble.
The weekly reading guide is available below, as a PDF, or hard copy at church.
Week 1: Feb. 26- March 4    Prologue
Week 2: March 4-11            Part I Me: Emotion- Gifts and Thanks
Week 3: March 11-18          Part II Me: Ethics- Awareness and Practice
Week 4: March 18 - 25        Part III We: Emotion- Joy and Celebration
Week 5: March 25- April 1   Part IV We: Ethics- Community and Politics