Pastor Brian Middleswarth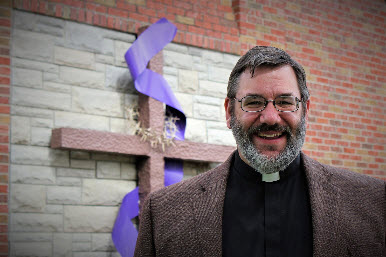 Pastor Brian Middleswarth joined St. John in February of 2017.
Pastor Brian was born and raised in Charlotte, NC and came to the Midwest in 1993 to attend the Lutheran School of Theology at Chicago where he received an M.A. in Religion in 1995. He was rostered with the Evangelical Lutheran Church in America as an Associate in Ministry in 1997. After feeling a change in call he returned to seminary in 2014, attending Wartburg Theological Seminary in Dubuque, IA until his graduation in 2017 with a Masters of Divinity. He has lived in Iowa since 1996 and the Cedar Rapids area since 2001.
While St. John is his first call as a Pastor, he has served other congregations in Southeastern Iowa as an Associate in Ministry since 1996, primarily in youth ministry.  These congregations include Seeds of Faith in Lisbon, First Lutheran in Cedar Rapids, and Gloria Dei in Iowa City.
Aside from his work in the church, Pastor Brian has taught Religion in the Iowa Community College system and for the University of Dubuque as an adjunct instructor.  He also enjoys woodworking and reading during his sabbath time.
Pastor Brian and his wife Karen were married in 2013.  Karen works as an Academic Advisor for the University of Dubuque's LIFE Program, Cedar Rapids Campus.  Karen's daughter Amanda is an elementary school teacher in the Cedar Rapids area and her son Erik and his wife Nikki live and work in Cedar Rapids.
Katie Bys, Office Administrator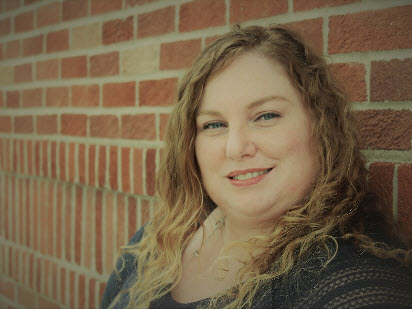 Katie Bys joined St. John in July of 2012.
Katie grew up a farm girl near Edgewood, Iowa and lived in Dubuque for ten years before deciding to go back to college at Kirkwood in 2006. She has an associates degree as an Administrative Assistant and in Graphic Communications. Before coming to St John, Katie worked as an administrative assistant, and in the home health care field.
Katie has a busy lifestyle as a mom to three teenagers - her stepchildren, Marissa and Landon, and her own son, Billy. She also has a bonus daughter from a previous marriage, Samantha, who lives and works in Dubuque. She married her husband, Jeremy, in December of 2015, at St. John. Jeremy has a culinary degree and works as an Inventory Control Specialist in Food and Nutrition Services at Mercy Medical Center in Cedar Rapids. In addition to enjoying watching her children play music and sports, Katie is an avid reader, a want-to-be artist, a cat lady in the making, and a fan of anything that sparkles.