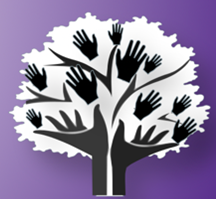 Goal- $200,000     Pledged to Date- $150,140      Given to Date- $128,948.74     Thank You!
Our Story So Far...
Ten years ago, St. John undertook a building project and capital campaign. 
We were out of space for funerals and weddings.  Our classroom, offices, and fellowship space were not sufficient anymore.
So, we built a new worship space, offices, and classrooms.  A facility that has more than met our needs and been a boon to the community.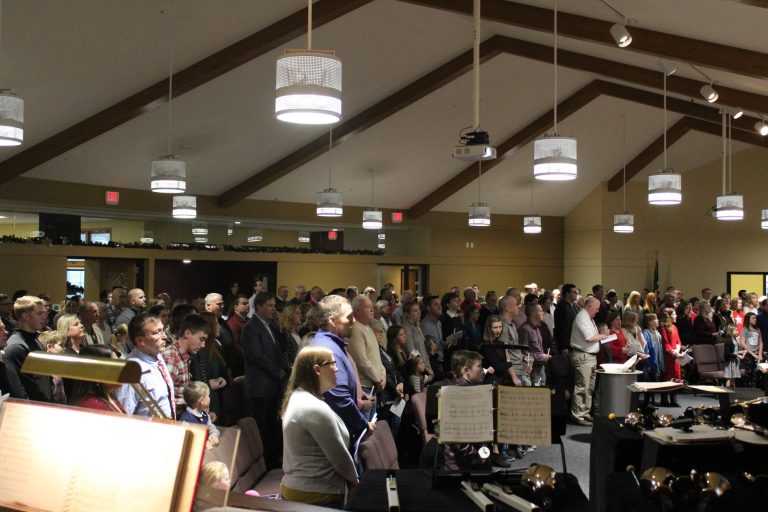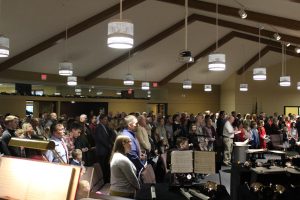 That building came with a significant cost.  We took out two mortgages in June of 2014 totaling $1.4 million.  Through the initial capital campaign, a subsequent campaign in 2017, the sale of the parsonage, and the diligence in stewardship of the congregation we had a payoff of a mortgage totaling $899,590.23 as of August 2023.
Even during COVID, our congregation has continued to minister to the community.  Our VBS for children of the community is successful as is the Ely Community Food Drive that we facilitate.  We contribute to the community through the Fall Festival Food Tent, serving as a polling site for elections, and as a gathering place for large community information events.
We have also been able to incorporate the monthly mortgage payments into our regular giving for the last 3 years.
Reason for the Giving to Serve 2023-24 Capital Campaign-
There are two issues that need to be resolved.
Our current mortgage rate will increase in March of 2024. With no change our cost per month would go to at least $8,164 an increase of $1,434 per month.  Our current giving has matched expenses, but only by cutting both program spending and our generosity to others.
Our current budget does not have any funding to fulfill our calling to care for others. We want to restore or even expand that core mission.
Our Giving to Serve campaign presents each of us with an opportunity to renew our commitment to the mission of Christ's church in Ely and the surrounding area. Our purpose is to pay down the principal of our loan in order to return to generosity in serving our neighbors. Meeting our goal will return us to the mission that calls us together, places us on a firmer financial footing, and opens new ways to serve God and our neighbors.
WHY IS MAINTAINING MY REGULAR GIVING IMPORTANT?
Regular giving supports the ongoing mission and ministry of St. John.
Maximum impact - mortgage payments come from our regular giving. Continuing to meet these obligations allows our gifts to the campaign to go solely to principle.
Gifts to the capital campaign need to be over and above your regular giving. Please continue to support our ongoing ministries.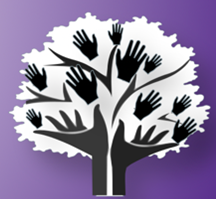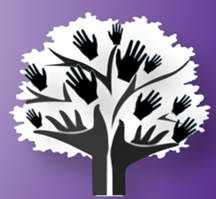 THE INVITATION TO GIVE
We invite you to prayerfully consider what God has first given you in terms of your financial resources, how God is calling you to share of those resources, and what St. John and its ministry in Ely and beyond has meant to you.
Please consider a generous gift to this campaign over and above any current giving. Your gift can be spread out from the time of your pledge to January 31, 2024. For example, if you pledge $1,000 you could make four payments of $250, two of $500, or the whole amount at once.
If what you can give is a smaller amount given more frequently ($5-$10 a week) that is a wonderful way to support this campaign.
Please make sure that all gifts given are clearly marked for the Giving To Serve Capital Campaign.  You can give online, through a direct donation from your bank or financial organization, by check or cash.
Please complete a pledge card and turn it in with your gift, or as a pledge to fulfill.  This card gives us information we need to properly process your gift and indicates your comfort level with us publicly thanking you for your support.
PLEASE NOTE-
100% of your Giving to Serve campaign gift will go to pay down the principal of our mortgage. Payments will be made at the end of each month throughout the campaign. We ask that all funds be donated by January 31, 2024.